It's the new beauty trend that everyone is talking about but do you really know what Microblading is? Well, if you're tired of filling in your eyebrows (and having them rub off), sick of trying to select the correct eyebrow shade or done spending money on eyebrow  products then Microblading is for you! Microblading is a semi-permanent cosmetic procedure which is a form of eyebrow tattooing but not a lifelong commitment.
Pigment is inserted under your skin using tiny needles by a certified Microblading technician, like Nicole at House of Beauty. These tiny needles are used to draw hair like, delicate strokes, depositing pigment just under your skin making it semi-permanent and realistic looking to mimic your own brow – no more fake looking powder or accidentally wiping your brow off. A special pigment is used in Microblading that is less concentrated than tattoo ink, which gives you a softer look, and is metabolized by your body as it fades away.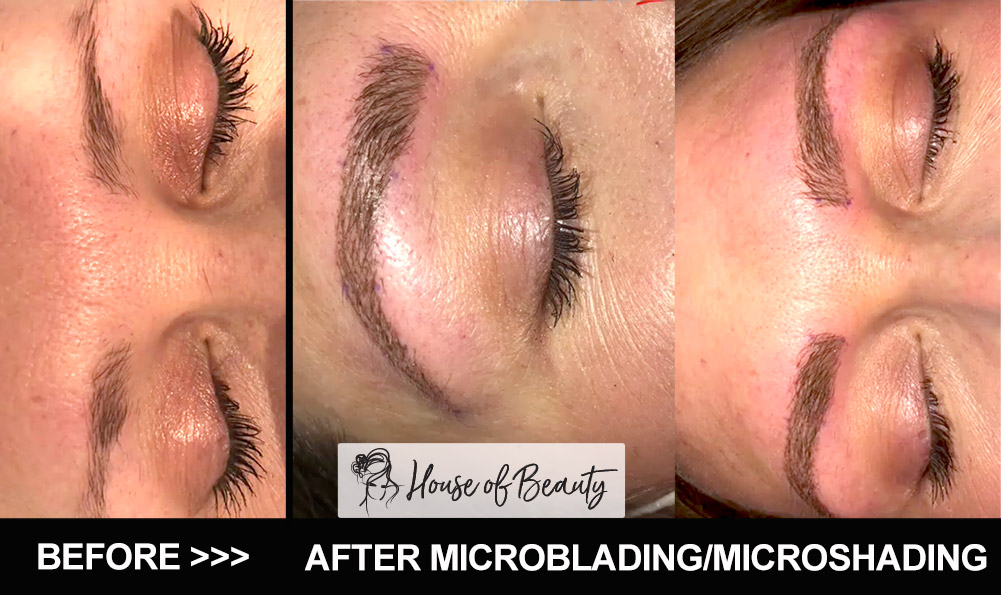 This procedure gives you natural looking, defined eyebrows that usually last 18-30 months and are not permanent like eyebrow tattoos. Touch Ups are strongly recommended within 4-6 weeks of the initial service and all prices at House of Beauty include the touch ups. Waiting too long for your Microblading Touch Up may require the entire procedure needing to be done again, which is more costly than the Touch Up so be sure to schedule your Microblading Touch Up in advance.
Alright, so now the million dollar question…how much does Microblading hurt? Surprisingly, on a scale of 1-10 some clients say the pain of Microblading is a 2 while others say it feels like a small tattoo. It feels much like having your eyebrows threaded…not really painful as much as it is just uncomfortable. Totally worth it if you're like me and can't wait to ditch the extra task of applying my eyebrow makeup.
WHERE TO GET EYEBROW MICROBLADING IN WARWICK NY...
House of Beauty is now offering Microblading in Warwick NY at our salon.  We also offer Microshading and Nicole's Signature Hybrid Microblading/Microshading Combo which is a bit of shading for depth and a bit of blading for hair strokes to create that realistic look.  This is Nicole's favorite technique.  ALL House of Beauty prices include mandatory 4 week touch up which must be done with in 6 weeks. Call the Salon to Book your Microblading Appointment TODAY (845) 987- 8396!
#shopsmallbusiness #shoplocal #SupportSmallBusiness #microblading #microshading #eyebrowtattoo